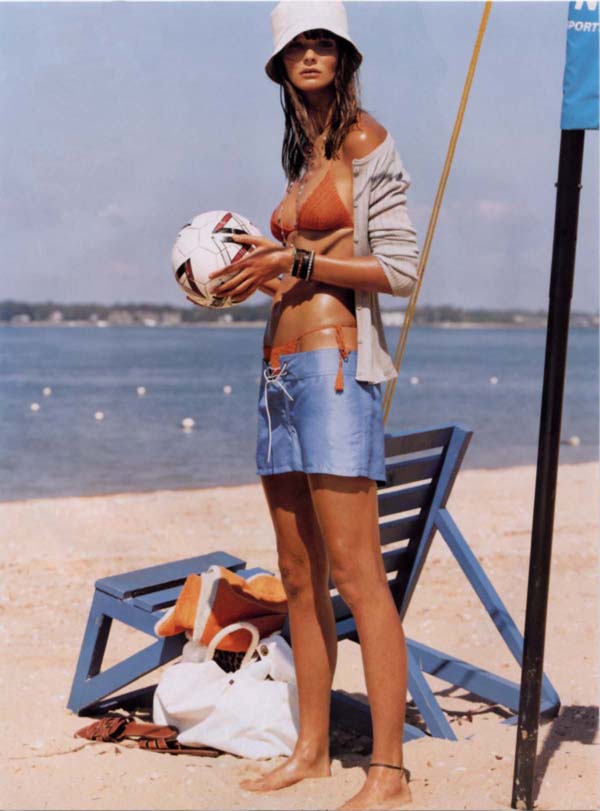 Its only Monday and my friends and I are already emailing possible Friday afternoon Midtown Tunnel exit strategies. This can mean one thing and one thing only: summer is here!
Well, almost. Even though the weather won't necessarily cooperate until at least mid-June, Memorial Day weekend is still dubbed the official kick-off for any dwellers of this city.
So for those of you who will also be heading out East this weekend, here's what is new and noteworthy:
Regardless of expansion rumors for both companies, Scoop and Intermix are still holding it down for the pretty, young thang-set in East Hampton and Southampton, respectively. But an East End double dose of both are already on the radar.
Wasps and wannabe's will unite as Tory Burch makes what is probably the most obvious retail expansion opening a store on East Hampton's Newtown Lane. Now her emblem t-strap sandal is about to become as annoyingly ubiquitous as the ever-present logo-happy ballet flat.
John Varvatos will join her there, while both Ralph Lauren and Elie Tahari are working on new stores.
Southampton is following on the path to complete commercialization as they welcome Sephora and Brooks Brothers to Main Street.
New restaurant openings include Prime 103 in the old JL East spot. Staying open til 4am on the weekends, it will serve as a steak house, sushi bar and lounge. Why not cover all the bases, right?
Sag Harbor will most likely continue to dominate the restaurant scene as former Conde Nast CEO Steve Florio opens Italian eatery Tutto Il Giorno. And Muse, a small nouveau American spot, comes to Watermill with executive chef Matt Guiffrida, as former local club king Mark Zucchero, backs it up.
Scensters will be happy to hear that Pink Elephant will still hold court at that claustrophobic roadside hotbox, The Capri. But the Tenjune crew will take it over on Fridays. And while The Blackberrie more often endorses the latter, I would imagine the parties will be impossible to distinguish.
The former Jet East, which was Cain last summer, will become Dune. We hate the name and the spot is plagued, but maybe we'll give it a shot.
Final Word: Even though I know I will be participating in all of the above, I am really only looking forward to working on my tan and my surf skills. Either way, see you out there!